You're Next

Client: Jornal do Commercio
Agency: Ampla

A campaign to promote Filhos da Dor, a special series from Jornal do Commercio to raise awareness on the victims of motorcycle accidents due to lack of PPE - personal protective equipment.

Photos of people riding without PPE were used to create fake funeral invitations.

Radios played a neverending funeral announcement with a long list of names from real victims.

The Facebook page of the newspaper posted a "flagrant" of someone in grave danger, but when users clicked on the link, it opened their own profiles.

• 75% of the fatal accidents in Brazil involve motorcycles.
• 540 people die every month in motorcycles accidents.
• Every day 18 peple die from injuries sustained in motorcycle accidents.

If you don't use personal protective equipment, you're next.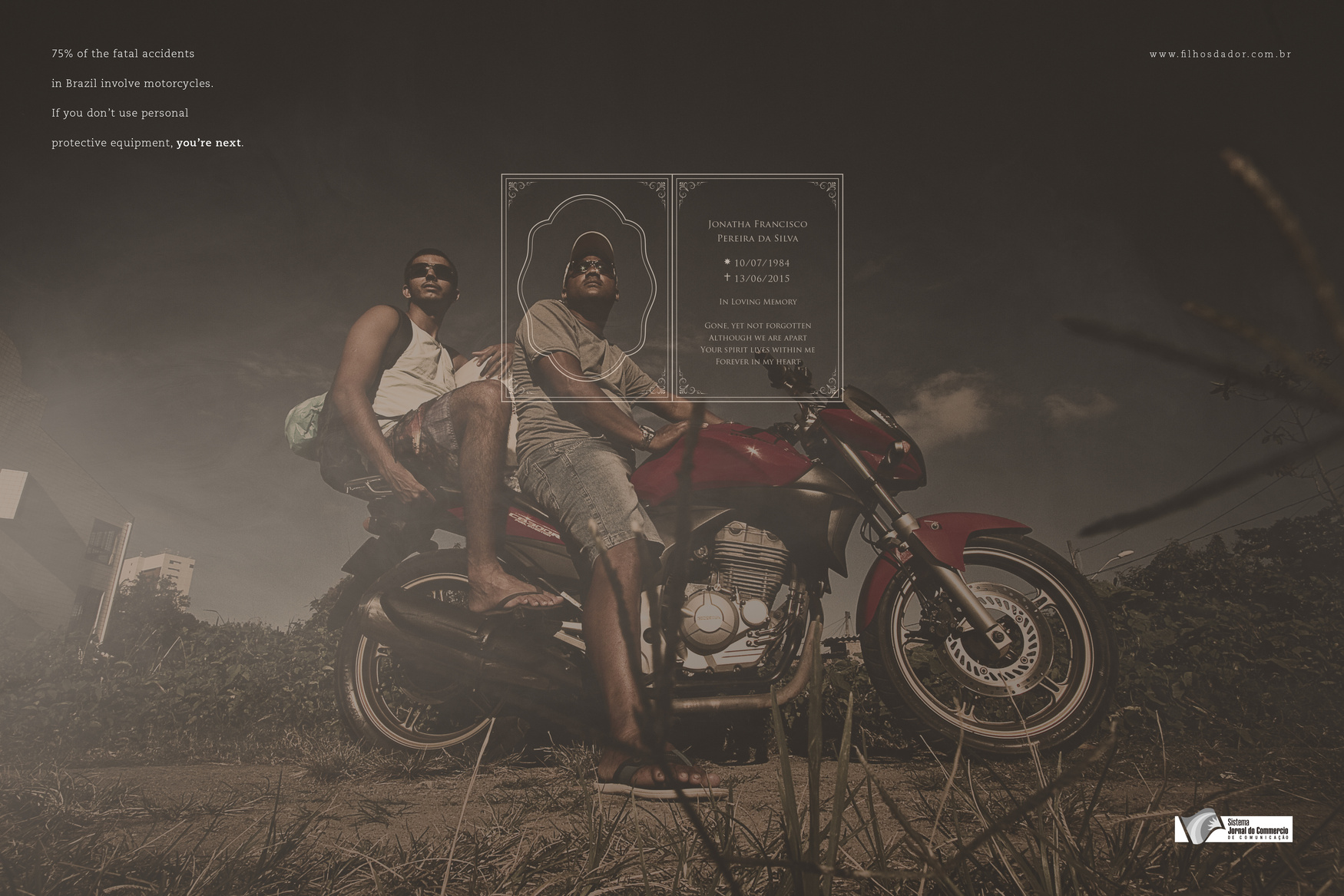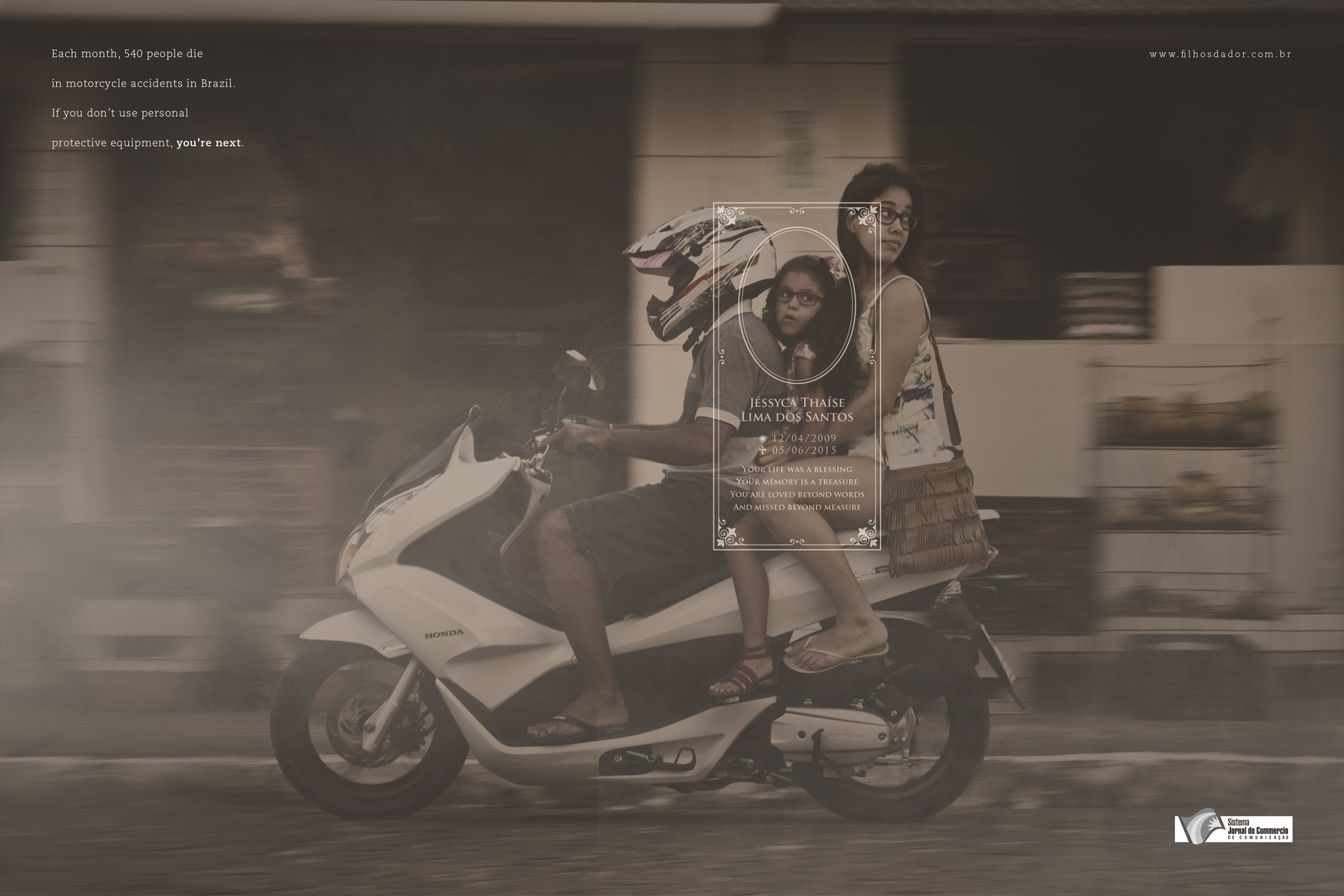 ---
scroll down to check more projects ︎︎︎︎︎︎︎︎︎︎︎︎︎︎︎︎︎︎ scroll down to check more projects ︎︎︎︎︎︎︎︎︎︎︎︎︎︎︎︎︎︎ scroll down to check more projects ︎︎︎︎︎︎︎︎︎︎︎︎︎︎︎︎︎︎